SAFEAIR & SAFEAIR MAXI WITH GEL FILTER AND COLD PLASMA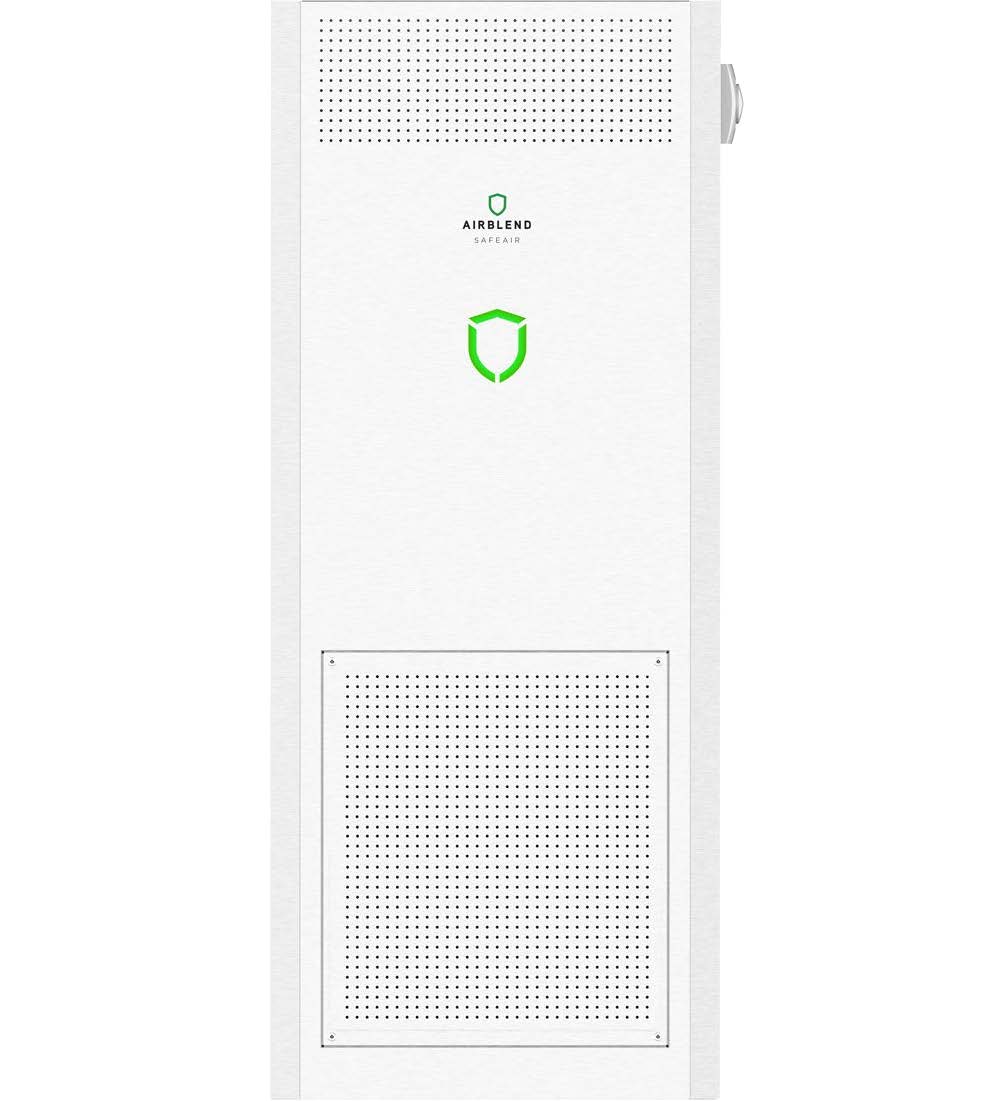 With multi level state of the art filtering and the latest silent, high-flow rate air blower, SafeAir with Gel Filter and Cold Plasma air processing system effectively captures and removes all kinds of particles including gas, aerosols, microbes and especially viruses, unlike other air purifiers.
Neutralize airborne viruses and pathogens with safeair disinfection unit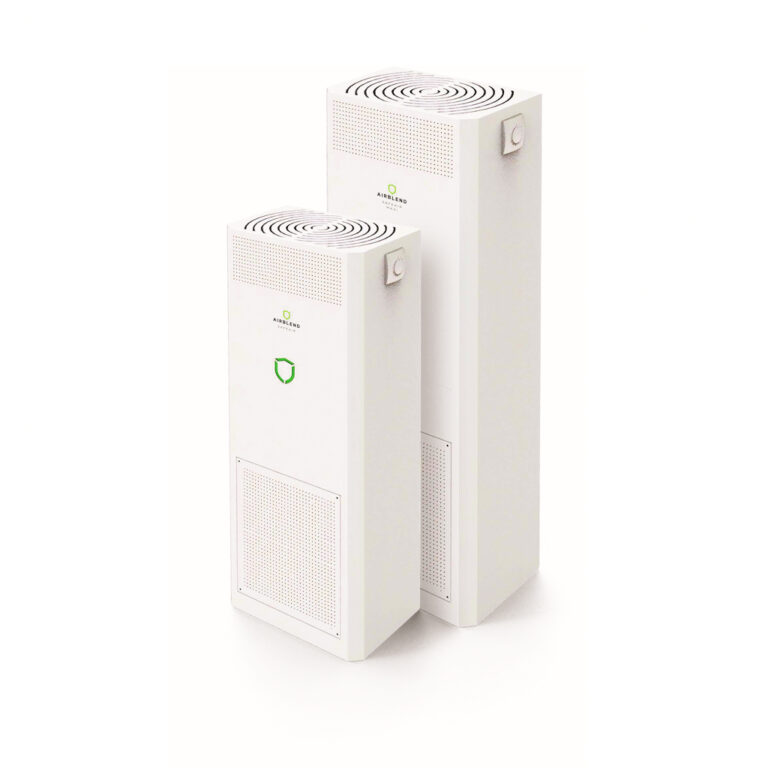 Designed to fight
with airborne virus
Unavoidably, the air we breathe in the living areas are polluted and contaminated. This topic becomes more important with the recommendations against COVID-19.
SafeAir provides high level of filtering ambient air in enclosed areas:
●  The air passes through fiber pre-filter to remove dust particles, hair etc. 
●  Then the air passes through sophisticated Filtron F5® Ultra Gel Microbial Air filter to
remove particles as small as 0.10 microns.
●  Cold Plasma Ionizer Purification eliminates particles as small as 0.01 microns
●  The air is passed through Activated Carbon filter to eliminate odors and Ozone generated by Cold Plasma Ionizer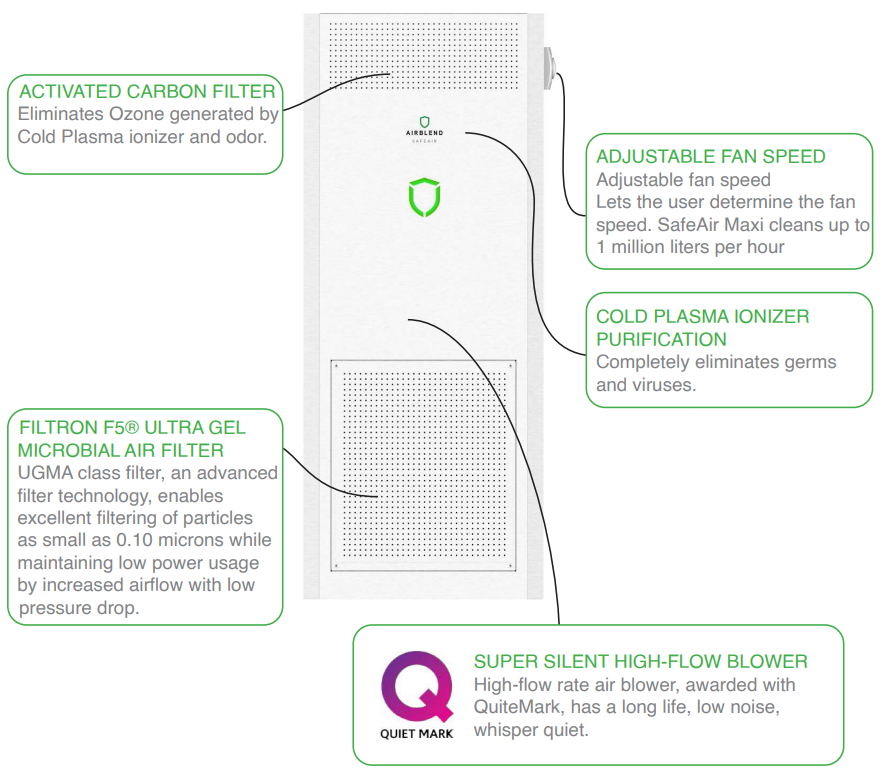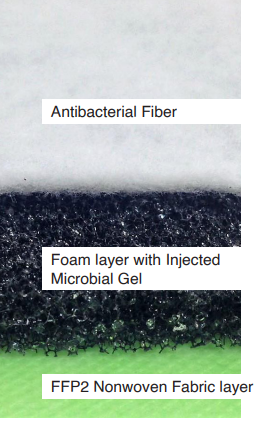 Filtron F5® ultra gel microbial air filter (UGMA)
The filtration is based on Microbial Air Gel filtering technology by Filtron F5®, which provides the highest performance pathogen purification in the world, while filtering particles which HEPA filters can't. Even high humidity conditions have no adverse effects on the UGMA filter.
●  Particle size retention at less than 0.10 microns marginally better than HEPA filter with 0.30 microns
● 99.7% high efficient to remove micro-particles (virus, bacteria, yeast, mold)
● Unique gel composition of Filtron F5® with UGMA filtering technology favors high humidity. While cellulose       structure of HEPA filter does not.
● Proven performance according to the EN 14683+AC standards. 
● Wide spectrum odor and gas retention potential 
● Low differential pressure provides high energy saving 
● Continuous high performance during lifetime
No air-quality sensor or automatic mode since air-quality sensors are wildly unreliable and not designed to detect virus.
The real world tests show even if the air purifier is capable of providing clean air, if the automatic mode relying on air-quality sensors is used the air quality in the used space suffers.
Air purifiers are not designed to catch viruses. AirBlend air processing systems are designed from ground-up to catch and eliminate viruses unlike other air purifiers.